Consult with Patricia!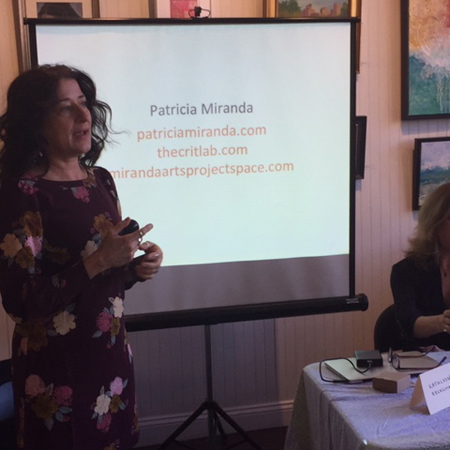 After making great work and documenting it beautifully, being articulate about your work and putting together professional packages are at the core of getting your work out in the world.
The business side of being an artist is an ongoing challenge for many of us. Delegating and working with assistance can get the administrative work done and save more studio time!
For over a decade I have been working with artists on the business side of their practice. I have been teaching intensive semester-long Professional Practice courses for undergrad and graduate programs, as well as shorter workshops for professional programs. I work with artists in. writing about their work for statements, grants, and proposals, developing packages, preparing and curating portfolios to present the work in the strongest light possible, and creating long term Strategic Planning.
Artist Statements
As a curator and educator, grant panelist and juror, I've read and edited hundreds if not thousands of artist statements. Artists are intimidated by writing artist statements, and it is hard to write objectively about our own work. Yet, artist statements are simple direct documents about your work. Editing artist statements is one of my favorite tasks in working with artists. The core of a great statement exists in most artists' existing texts. Sitting down together we find that core, and hone your statement into a tight, clear, concise document that speaks to the work you make. The statement is the brick for getting your work out in the world.
I would love to work with you to help further your practice!
Contact
me to chat about how we might work together.